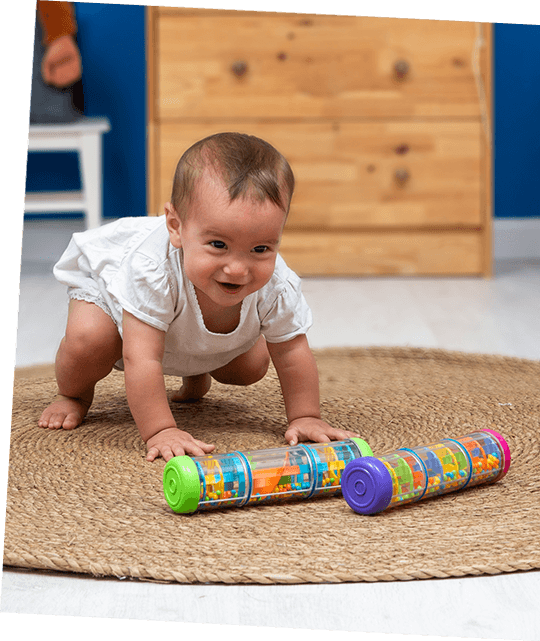 "Music can change
the world
because it can
change people"
(Bono)
Our vision is built on our firm belief that the earlier children start to experiment with music, the better their experience will be and the more benefits they will see.
Playing with musical instruments is ideal for encouraging a child's development, providing opportunities for improving their senses and for learning new skills from a young age.
Our goal is to introduce educational musical instruments to children all over the world, granting every child access to music making and encouraging them to continue playing throughout their life.
Halilit's vision is for a future where everybody participates in and benefits from music making. We are committed to ensuring the highest standard of development of innovative musical instruments that are safe for even the youngest children.
Our mission is to uphold our long musical legacy via a holistic approach to developing the best educational musical instruments for babies and young children, by offering a perfect balance between safety, high-quality, professionally tuned sound and a captivating and attractive appearance, at a level that is perfectly matched to their child's ability.
read more
show less